Nutrition Corner
Find Out About Fatty Acids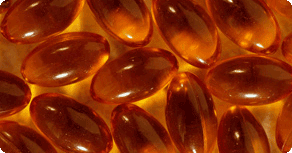 Some fatty acids are well known to protect health, like the popular omega-3s found in fish oil. Others are more obscure or come from surprising sources, like evening primrose oil. All fatty acids are important for numerous functions in the body and help with everything from heart disease protection to anti-aging.
Select a topic:
Magazine
Don't miss an issue of Optimum Nutrition magazine – subscribe today! Just £19 per year for 4 issues of Optimum Nutrition delivered straight to your door or £14 for our online version.
Optimum Nutrition Newsletter
Sign up to our FREE monthly e-newsletter featuring research updates, nutrition tips and recipes.